Clementine
—» Details For: Clementine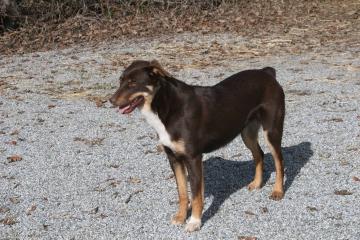 Status

Owner:
Located In: ,

About Clementine
Date Born: 03/18/2015
Clementine would make a really great companion dog. She loves doing her agility. She has been to town to Petsmart and Lowes for socialization. She is obedience and crate trained. Current on all vaccines including Rabies.
Other Puppies in Clementine 's Litter
Valencia, Hamlin, Jaffa, Navel, Kona, Berna, Cara
Updates for Clementine

2016-11-23
...


About Clementine's Parents

Birth Date: 00/00/0000
Parents
Sire: Grothe Male Dam: Tiff