Brownie
—» Details For: Brownie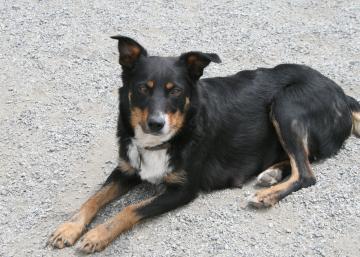 Status
Breeding Stock - Maggie Elliott
View Litters
About Brownie
Date Born: 02/17/2011
Brownie's litter name was Camilla
Other Puppies in Brownie 's Litter
Ruby, Truk, Sam, Cedar, Buckeye
Updates for Brownie
I had a great time visiting Nicole Palmer on Aug.16th. Brownie looks a lot like her grandmo...


Brownie is now with her new family. Here's what Nicole Palmer has to say: Thank...


Camilla on St. Patty's Day. Camilla will be making her home with Nicole Palmer in Boulder, ...


Camilla is getting her teeth in and will be eating food by the end of this weekend. Her col...


Camilla's eyes are open now.
...
This week's picture 2.24.11
...
About Brownie's Parents

Birth Date: 12/03/2006
Parents
Sire: Whiskey Dam: Pineridge/Piney