Grisha
—» Details For: Grisha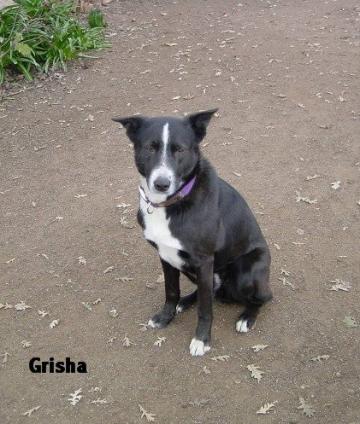 Status
Deceased
About Grisha
Date Born: 07/18/1999
Updates for Grisha
This is an interview with Kirby McIlveen after she won the 2011 Skyhoundz World Open Frisbee Cham...


Warren and Cathy Dorathy Sent me the latest update on Kate. She's Grisha's daughter with Callie b...


Sandy Thixton just contacted me through my FB page and sent me a picture of her dog Molly. ...


This is Daisy who is owned by Lettie Smeding of Pope Valley CA. Daisy is the Great grand daughter...



2011-01-23
Matt Peak and his bitch, Zoey, near his home in Round Mountain,NV. Zoey is a Grand Daughter to...


About Grisha's Parents

Birth Date: 00/00/0000
Parents
Sire: Stan's Rowdy Dam: Heilani Clubb del Jayme