Smokey
—» Details For: Smokey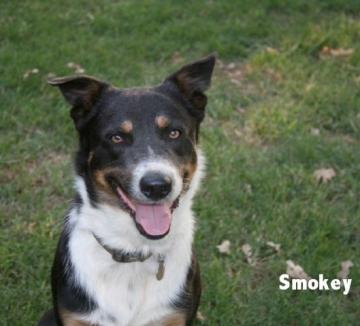 Status
Retired
View Litters
About Smokey
Date Born: 12/03/2006
Updates for Smokey
4 generations of McNabs. This line of dogs have produced and is producing some of the best Disc D...


Smokey and I visited his girlfreind,Bella and his pups in Hollister last week and then went on to...


Here's a YouTube link to a video I took of Smokey fetching a ball on the Carmel beach.

LylaClare Kosobucki, 2011 Skyhoundz Youth World Champion, is interviewed after she won the Champ...


About Smokey's Parents

Birth Date: 12/22/1997
Parents
Sire: William's Cody Dam: Bingham's Brandy

Birth Date: 1999-07-18
Parents