Hamlin
—» Details For: Hamlin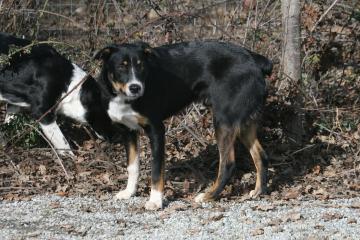 Status

Owner: Betty Thieler
Located In: Bellingham, WA

About Hamlin
Date Born: 03/18/2015
Hamlin is the son of Brownie and Wilsey's Rowdy. Brownie's mom was Rosie and full littermate to Kye the father of Multi World Disc Champion, Torch. Brownie's brother, Buckeye Elliott is a Skyhounds Regional Youth Disc Dog Champion and continues to compete in disc dog competitions. Buckeye is qualified for the Updog Challenge World Championship in 4 events for March 2016 and he will be competing in dock diving events in 2016. Brownie's other 1/2 sibling is Elsee the 2011 Skyhoundz Youth Disc Dog Champion. Rowdy is a great grandson of Get Ahead Monte and Whiskey and Brandy. Hamlin is neutered, crate trained, basic obedience, some agility current on all vaccines including Rabies. He is also neutered.
Other Puppies in Hamlin 's Litter
Valencia, Jaffa, Navel, Kona, Berna, Cara, Clementine
Updates for Hamlin
Hamlin is a 10 month old son of Brownie and Wilsey's Rowdy.
...
About Hamlin's Parents

Birth Date: 00/00/0000
Parents
Sire: Grothe Male Dam: Tiff