Pumpkin
—» Details For: Pumpkin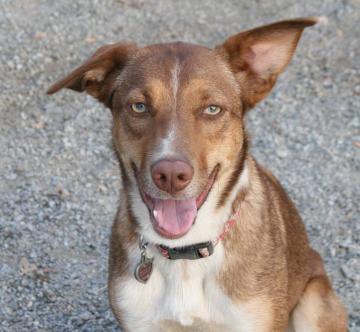 Status
Deceased
View Litters
About Pumpkin
Date Born: 10/19/2012
Pumpkin competes in Disc Dog competitions as well as Dock Diving. She is adept in agility as well. He 1/2 brother is Buckeye who is has won many Disc Dog championships and is competing in Dock Diving.
Other Puppies in Pumpkin 's Litter
Ringo, Reef, Treat, Jack, Goblin, Candy
Updates for Pumpkin
Happy New Year with Pumpkin,Cousin Cassie and sister Candy
...
I'm having lots of fun playing, learning and teaching Pumpkin about the disc.
...
About Pumpkin's Parents