Mick
—» Details For: Mick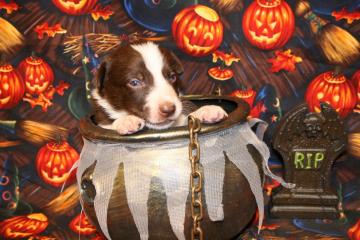 Status

Owner: Sharon Skwarek
Located In: Craig, CO

About Mick
Date Born: 11/01/2011
Beautiful red and white boy. His litter name was Mars.
Other Puppies in Mick 's Litter
Reese, Candy, Cody, Baby Ruth, Snickers, Tootsie Pop, Kit Kat
Updates for Mick
On 6.16.2012 got a message from Sharon Skwarek who has Mick aka Mars from Chalula and Hydro's Nov...


Here's the latest from Sharon on Mick . . .
Hi Maggie--

I've not sent you an u...


Mars is headed to CO. next week to live with his new family.
...
Mars is still available.
12.26.11
...
Mars was just opening his eyes on 11.16.11.
...
About Mick's Parents

Birth Date: 2005-06-15
Parents
Sire: NA Dam: NA