Tootsie Pop
—» Details For: Tootsie Pop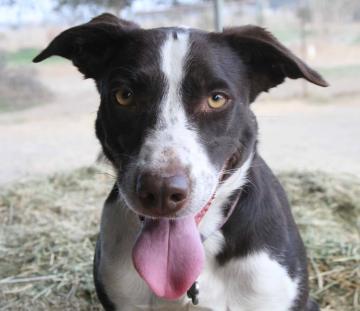 Status
Breeding Stock - Maggie ElliottIn Competition/Training
View Litters
About Tootsie Pop
Date Born: 11/01/2011
Tootsie is on the road competing in Disc Dog Competitions with Maggie Elliott
Other Puppies in Tootsie Pop 's Litter
Reese, Candy, Cody, Baby Ruth, Snickers, Kit Kat, Mick
Updates for Tootsie Pop
This is a video of Tootsie and her older sister Darcy practicing in Brace Obedience. Tootsi...


Last month I took Tootsie to a Skyhoundz qualifier to expose her to the sights and sounds. then I...


Here's a link to Toosie, brother Cody and cousin, Daisy for a preswim in the pool before we ...


Here's Tootsie disc diving with the help of her brother Cody and cousin Daisy


...


My little tootsie is growing up!
12.26.11
...
Tootsie Pop on 11.16.11
...
About Tootsie Pop's Parents

Birth Date: 2005-06-15
Parents
Sire: NA Dam: NA