Snickers
—» Details For: Snickers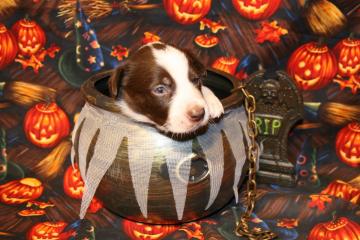 Status

Owner: Norma and Dennis Sellers
Located In: ,

About Snickers
Date Born: 11/01/2011
Beautiful red and white boy
Other Puppies in Snickers 's Litter
Reese, Candy, Cody, Baby Ruth, Tootsie Pop, Kit Kat, Mick
Updates for Snickers
Norma and Dennis Sellers came down to pick up Snickers today. They brough his big brother B...


Cutie Snickers just opend his eyes. 11.16.11
...
About Snickers's Parents

Birth Date: 2005-06-15
Parents
Sire: NA Dam: NA