Sam
—» Details For: Sam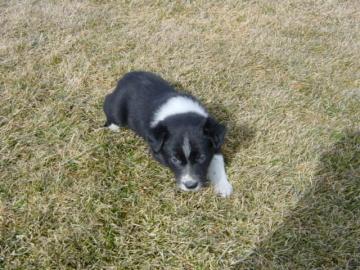 Status

Owner: Vince and Cheryl Salvato
Located In: Martinez, CA

About Sam
Date Born: 02/17/2011
Sam's Litter name was Chestnut.
Other Puppies in Sam 's Litter
Ruby, Truk, Brownie, Cedar, Buckeye
Updates for Sam
Sam is going to meet his family tomorrow. He's a great little boy.
...
Chestnut on St. Patty's Day
...
With his eyes open and focusing, his Mommy Rosie can't get away from him. His teeth are sta...


Chestnut will be making his home with Vince Salvato of CA.
...
Chestnut's eyes are open now.
...
This week's picture 2.24.11
...
About Sam's Parents

Birth Date: 12/03/2006
Parents
Sire: Whiskey Dam: Pineridge/Piney