Truk
—» Details For: Truk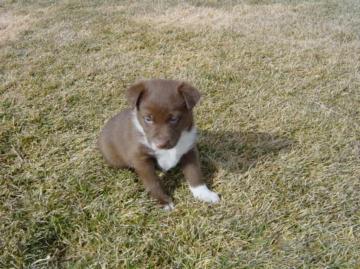 Status

Owner: Alycia Patencio and Reuben Travis
Located In: Bozeman, MT

About Truk
Date Born: 02/17/2011
Truk's litter name was Alder. They picked the name Truk because Atom their 3 year old son could say her new name. She'll go on to be a Frisbee and agility competitor.
Other Puppies in Truk 's Litter
Ruby, Brownie, Sam, Cedar, Buckeye
Updates for Truk
Alycia Patencio and her girl Truk are at a 4 day disc camp calle...


Alycia Patencio, who lives a few miles away from me in MT, came by for a visit with Truk. Truk is...


Truk is now at home with Alycia and Reuben.
Alycia adds: Truk has been a happy girl s...


Alder on St. Patty's Day. Her new name will be Truk. She is going to live with Alycia...


Alder Is a beautiful girl. Her teeth are coming in and by this weekend she'll be eating food...


Alder has her eyes open now
...
This week's picture 2.14.11
...
About Truk's Parents

Birth Date: 12/03/2006
Parents
Sire: Whiskey Dam: Pineridge/Piney