Ruby
—» Details For: Ruby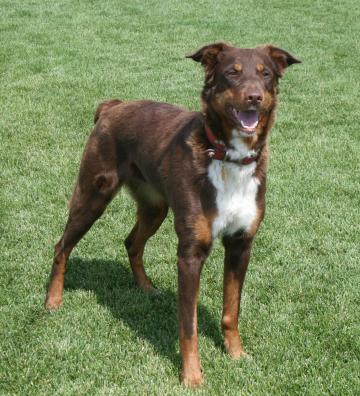 Status

Owner: Bob Bohn
Located In: ,

About Ruby
Date Born: 02/17/2011
Ruby is located in Montana
Other Puppies in Ruby 's Litter
Truk, Brownie, Sam, Cedar, Buckeye
Updates for Ruby

2014-08-19
...


Amber on St. Patty's Day
...
Amber is such a pretty pup. She's getting her teeth in now and will be eating by the end of...


Amber has her eyes open now.
...
This week's picture 2.24.11
...
About Ruby's Parents

Birth Date: 12/03/2006
Parents
Sire: Whiskey Dam: Pineridge/Piney