Comet
—» Details For: Comet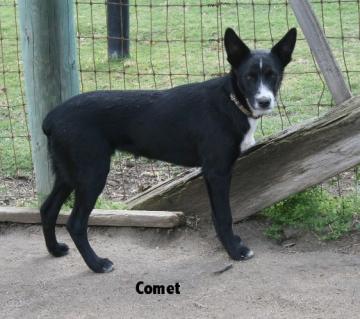 Status
Breeding Stock - Maggie Elliott
View Litters
About Comet
Date Born: 12/03/2010
Other Puppies in Comet 's Litter
Rudy , Mele, Poncho, Bell, Pete, Mack
Updates for Comet
After some thought I've decided to keep Comet for myself. He has really turned into a great...


This week Comet's ears are standing up. I don't know if they will stay up.
...
Comet is a great little boy . He is showing a lot of promise as a cowdog. I think he ...


About Comet's Parents